We are a family business.
We have been located in Richmond, Virginia since 1980.

McHugh's Restorations was started by Desi and Louise McHugh who were antique dealers in Philadelphia and New Jersey in the 1970's. They primarily sold antique dolls and furniture. After moving to Virginia, they opened a doll hospital, this doll hospital then evolved into a porcelain repair studio.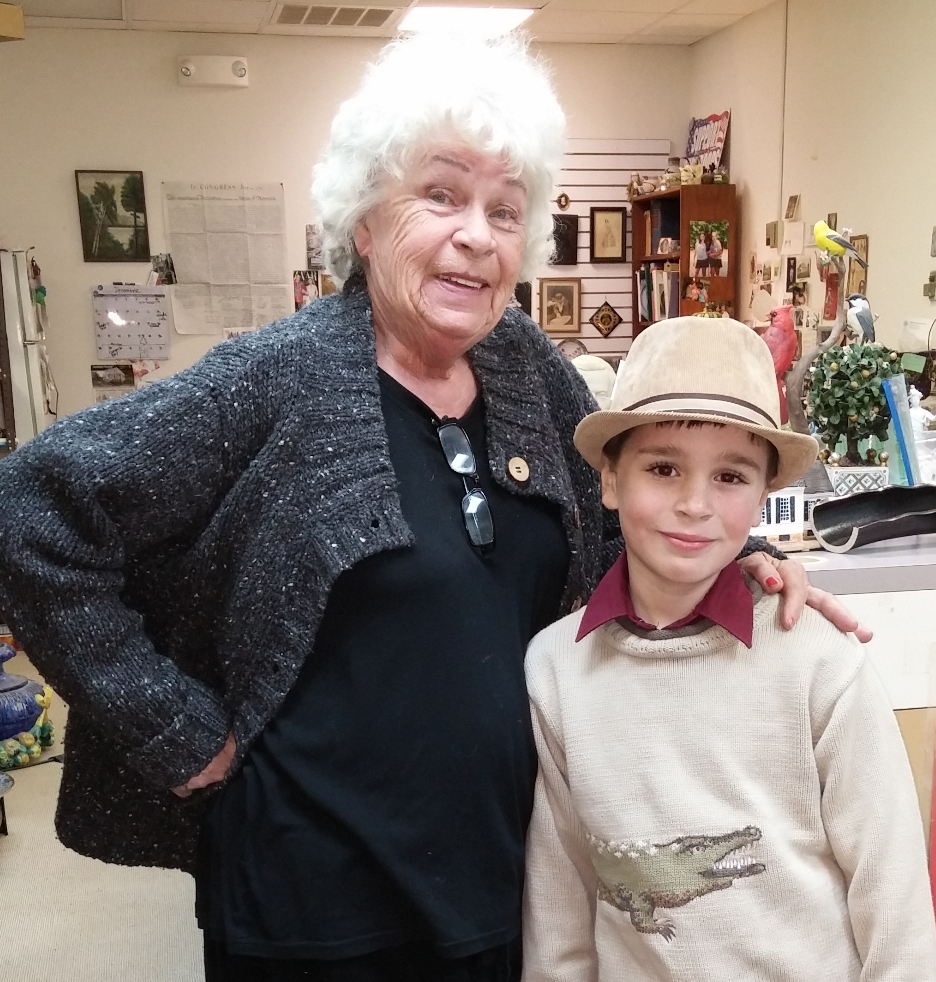 Louise and her late husband Desmond were antique dealers in Philadelphia and New Jersey. Louise started a doll hospital in Petersburg and soon after that they began repairing porcelain.


McHugh's started in Richmond in 1980 as a porcelain restoration studio and doll hospital. Louise is still repairing dolls today. She can appraise, repair, buy or sell your dolls. Louise along with daughter Brigid travel doing doll shows (sales) almost every month. Louise can help you liquidate doll collections, from one doll to an entire estate sale.

Kimberley Overman has been working at McHugh's Restorations since she was 17 years old.

Kimberley learned restoration by apprenticing at McHugh's. She along with her sister, Brigid have spent many years learning about restoration and conservation. She has traveled to England to learn new techniques as well as practicing and studying materials to ensure that we use the best products and technology in our business. Kimberley does the majority of the mending at McHugh's.
Kimberley is an avid collector of Chinese export porcelain, she particularly loves finding examples with old stapled repairs and early restorations.
Brigid McHugh Jones is the daughter of Louise and sister to Kimberley. Brigid learned restoration by apprenticing at McHugh's.

She has learned each stage of the restoration process and is now the painter at McHugh's. When items are damaged and need painting or touch up to disguise the repair, that is where Brigid comes in. Brigid has 100% color matching ability which allows her to match each individual paint color needed for a particular piece.

Brigid travels with her mother Louise doing doll shows (sales) and holds estate tag sales.

Who have we worked for?
At McHugh's we have worked for the famous and not so famous.

More often than not we are doing repairs for everyday people like you. We have been very fortunate to have worked on historical items from George Washington's Order of the Cincinnati porcelain from the collection belonging to the Mount Vernon Ladies' Association, a plate from Abraham Lincoln's White House china well as many Historical Societies and Historical Homes around the country.

A Partial List:
Mount Vernon
The Valentine Museum
Hay House, Macon, Georgia
Washington & Lee University
Virginia House
Wilton House
Tuckahoe Plantation
Flowerdew Hundred
Brandon Plantation
Virginia Historical Society
Greensboro (NC) Historical Society
Somerset (VA) Historical Society
Rockbridge (VA) Historical Society
Lewis Ginter Botanical Gardens
Rt. Rev. Bishop Walter Sullivan (VA)
The Benedictine Sisters of Bristow
St. Gertrude High School
St. Edward's Catholic Church
St. Patrick's Catholic Church
Holy Spirit Catholic Church, Va. Beach
Randolph-Macon Women's College
Bailey, Banks, & Biddle
ServPro (over 9 different branches) and Service Master